Hey guys...

So I was checking my email the other day & I got something from fast web.. they apparently are having some contest.. so I was like whatever.. & then I noticed something familiar..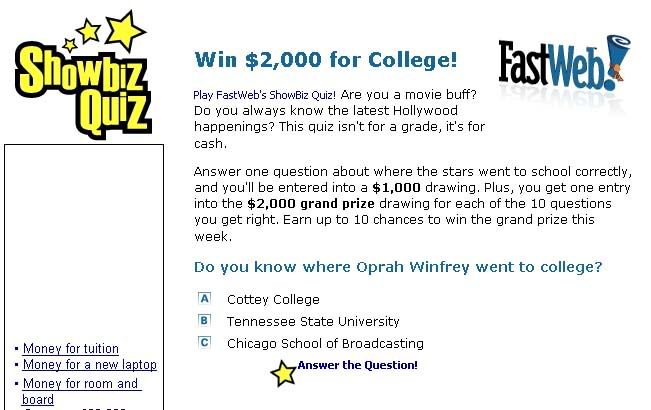 Hahaha.. Hiliarous. I thought "wow, of all the colleges.. Cottey."

That's pretty cool. I thought I would share.